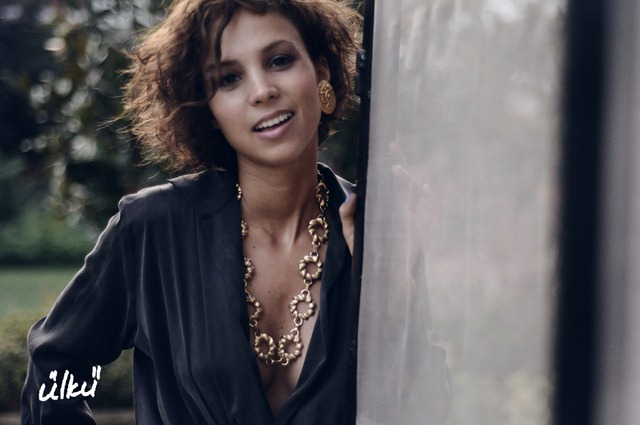 Shirt, Blender Originated.
Dressing up
is one of the most
motivating
thing for Ulku. When it comes to putting together outfits, she combines vintage pieces, her own designs, and pieces from her favorite brand "Chloé".
Although her room was in the process of being decrated I knew that Ulku and her dressing room would be interesting to explore and photograph.
Dress American Apparel. Silver belt and rings, Ortakoy. Vintage pocket watchs Galata/İstanbul and Barcelona
Accessories
are collected from her grandmother, her mother and her mothers friends.
She is very glad that her mother kept most of her stuff, including her red Converse Shoes! Her favorite vintage jackets are from her mother.
Ulku with her bible which she bought from
Bread+Butter
in Berlin.